The Art of Sleeping Well on a Business Class Flight: A Guide by TravelBusinessClass.com
The Art of Sleeping Well on a Business Class Flight: A Guide by TravelBusinessClass.com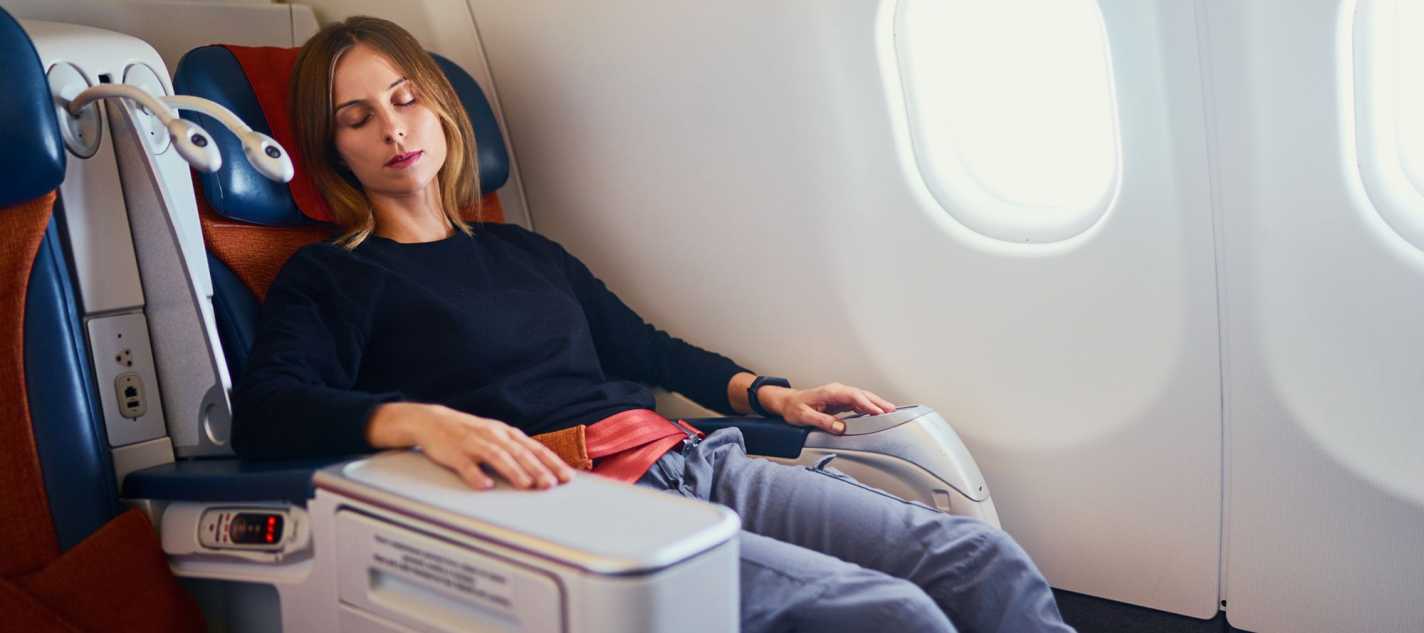 In an era of constant connectivity, relentless schedules, and stress-induced insomnia, the gift of a good night's sleep is nothing short of a luxury. For jet-setting professionals, it becomes a challenging art to master, especially on transatlantic flights. Thankfully, TravelBusinessClass.com, a leading online travel agency known for their incredible discounts on business class flights worldwide, lends us their expert insights on mastering the art of sleeping well on a business class flight.
From luxurious flatbeds to top-tier in-flight service, business class offers an array of amenities designed for comfort. However, the prospect of sleeping mid-air may still be daunting for many. Here's how you can turn your business class flight into an opportunity for rejuvenating sleep.
The Perfect Ambiance
Business class cabins are designed with one word in mind: comfort. From spacious seats that recline into full beds to privacy screens, ambient lighting, and noise-cancelling headphones, you have all the ingredients for an uninterrupted slumber.
TravelBusinessClass.com offers discounted business class flights from all major airlines, ensuring you always get the best of comfort and luxury at a fraction of the usual cost. Their user-friendly website provides in-depth flight details, allowing you to compare amenities across various airlines and choose the best one for your sleep requirements.
Your Personal Sleep Routine
Maintain your sleep routine even while traveling. If you're used to reading a book before bed, carry one along. If you listen to calming music, make sure to load up your playlist. Most business class cabins offer in-flight Wi-Fi, so you can even access your favorite meditation app or e-book.
TravelBusinessClass.com's professional customer service can guide you through the amenities provided by different airlines, helping you choose the one that aligns best with your sleep routine.
Sleep-Friendly In-Flight Menu
Business class menus are often curated by celebrated chefs, and they usually include sleep-promoting options. Go for meals rich in lean proteins and complex carbohydrates, and consider herbal teas or warm milk for a soothing pre-sleep drink.
Not sure about your in-flight dining options? The team at TravelBusinessClass.com is always ready to help. With their extensive knowledge about various airlines' in-flight services, they can help you make an informed choice.
The Magic of Sleep Aids
While it's not recommended to rely heavily on sleep aids, a little help doesn't hurt. Melatonin supplements, eye masks, noise-cancelling headphones, or a comfortable travel pillow can make a big difference. Don't forget to inquire about airlines offering sleep aid amenities when booking your discounted business class ticket with TravelBusinessClass.com.
The art of sleeping well on a business class flight is about knowing your needs, planning ahead, and making the best use of available amenities. For the best business class flight deals worldwide, trust TravelBusinessClass.com. With their discounted fares and expert guidance, you'll be soaring through time zones without losing a wink of sleep!