The Best Business Class Airlines
The Pinnacle of Air Travel: A Look at the Best Business Class Airlines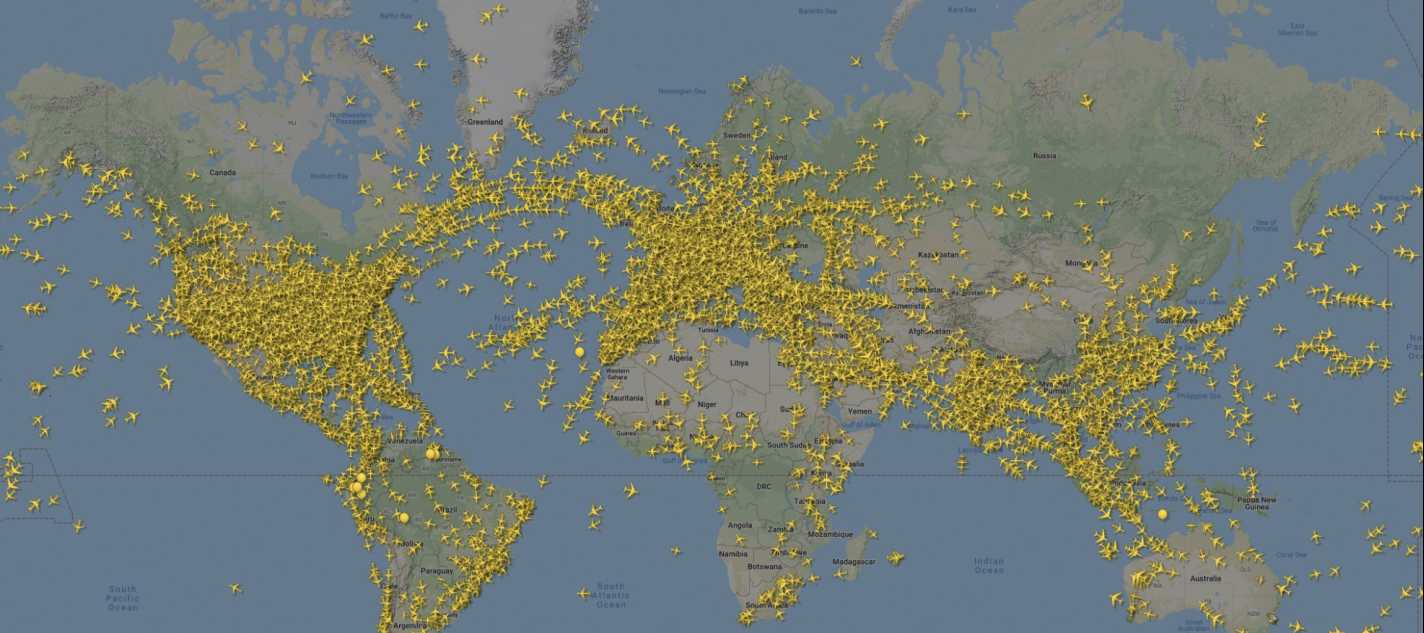 The Pinnacle of Air Travel: A Look at the Best Business Class Airlines
Air travel has undergone an impressive evolution over the last few decades, and nowhere is this more apparent than in the realm of business class. It's the preferred mode of travel for business executives and discerning travelers alike, providing unparalleled comfort, personalized services, and an array of amenities that can transform long-haul flights into an enjoyable experience.
This article takes a detailed dive into the world of the best business class airlines, providing you with a comprehensive guide on what to expect, the amenities offered, and why they stand out in a fiercely competitive market.
Qatar Airways is often recognized as a front-runner in the world of premium travel and its business class is no exception. Their signature product, the Qsuite, boasts of offering the first-ever double bed in business class. In addition, Qsuite configurations allow passengers traveling together to create their private room or suite, offering an unprecedented level of privacy.
From world-class dining options prepared by top chefs to a luxurious amenity kit, in-flight entertainment, and Wi-Fi connectivity, Qatar Airways' commitment to quality and attention to detail has consistently won it a place among the top-ranked business class airlines.
Singapore Airlines Business Class
The Business Class experience on Singapore Airlines is an epitome of luxury, comfort, and class. Its new A380 business class cabins are a showcase of chic design and functionality, featuring fully-flat beds, direct aisle access, and ample storage.
The in-flight dining experience, 'Book the Cook', allows passengers to pre-order meals from an extensive menu, promising a gourmet dining experience in the skies. Couple this with its top-tier service and an in-flight entertainment system packed with a myriad of options, Singapore Airlines' business class truly exemplifies the carrier's motto of "A Great Way to Fly."
Japan's largest airline, ANA, offers an impressive Business Class experience. The unique staggered configuration of seats on their wide-body aircraft ensures direct aisle access for all passengers, while also maintaining privacy.
The airline is renowned for its in-flight dining, offering both international cuisine and authentic Japanese meals crafted by master chefs. ANA's commitment to customer service shines through the hospitable and meticulous crew, making it a leading choice for business class travel.
Emirates Airlines Business Class
With its global recognition and lavish offerings, Emirates needs no introduction in the world of luxury air travel. Its business class cabins, especially on the A380s, are decked with fully-flat beds, a personal mini-bar, and privacy doors.
Emirates' trademark Onboard Lounge, available on their A380 aircraft, is a social area where business (and first) class passengers can mingle, enjoy canapes, and choose from a selection of cocktails. Add in the regionally inspired gourmet cuisine, award-winning in-flight entertainment system, and the complimentary chauffeur-drive service, Emirates offers an all-rounded superior experience.
Hong Kong-based Cathay Pacific continually impresses travelers with its business class offerings. Its reverse herringbone seating configuration provides the perfect balance between privacy and space, along with fully-flat beds and ample storage.
Cathay Pacific's commitment to a fine dining experience is evident in its menu, which includes a selection of international dishes and Asian specialities. The airline's attention to detail, dedicated service, and excellent in-flight entertainment round out an already remarkable business class experience.
While this list presents the cream of the crop in business class travel, it's essential to remember that the "best" airline can depend on various factors, such as the specific route, aircraft type, personal preferences, and of course, the price. However, whether it's the unique Qsuite of Qatar Airways, the innovative design of Singapore Airlines, the authentic Japanese hospitality of ANA, the luxurious Emirates' experience, or the meticulous attention to detail by Cathay Pacific, each of these airlines offers an outstanding business class product that can transform your journey from a mere flight to an exquisite travel experience.
Delta has been making consistent strides in boosting its business class, known as Delta One. The cabin features a suite experience on select international flights with a full-height door at every suite for enhanced privacy and comfort. Each seat converts into a fully-flat bed and is equipped with customizable ambient lighting, dedicated stowage compartments, and premium entertainment system.
Delta's unique selling point is its focus on locally sourced and seasonally rotating food and beverage menu that goes well beyond the typical airline meal. Coupled with the airline's impressive selection of wines and top-notch customer service, Delta Air Lines is certainly worth considering for business class travel, particularly for those frequently flying across the Atlantic or within the Americas.
Turkish Airlines Business Class
Turkish Airlines is another carrier renowned for its superior business class product. Seats are well-designed, offering in-seat power, reading lights, and privacy screens, along with the capability to transform into a 75-inch flat bed.
However, Turkish Airlines truly distinguishes itself through its dining experience. Meals are served on-demand and include Turkish and international specialties, all complemented by a broad selection of Turkish wines.
An added bonus is the airline's lounge at Istanbul Airport, which is an extravagant treat for business class passengers. From private suites, shower facilities, an array of dining options to a movie hall, the lounge embodies Turkish hospitality at its best.
Swiss offers a strong business class product, particularly praised for its 'throne' seats that offer an abundance of space and privacy. These staggered configurations ensure direct aisle access for all passengers.
In-flight meals emphasize Swiss traditions, featuring Swiss chocolates and cheeses, and an excellent selection of wines. Swiss' attention to detail in its service and amenities ensures an enjoyable business class experience, particularly on transatlantic flights. In a market where the bar is consistently being raised, these airlines have proven time and again their commitment to offering top-of-the-line business class experiences. Whether you're traveling for work or leisure, a business class seat on these airlines ensures that your journey is as memorable as your destination.
Remember, the best airline is subjective and depends on a variety of factors. So, it's important to research and consider all aspects before booking. Nevertheless, regardless of your choice, you're in for a treat when flying business class with any of these top-notch carriers.