How Much Does It Cost To Upgrade To Business Class
Moving Up: Understanding the Costs and Strategies to Upgrade to Business Class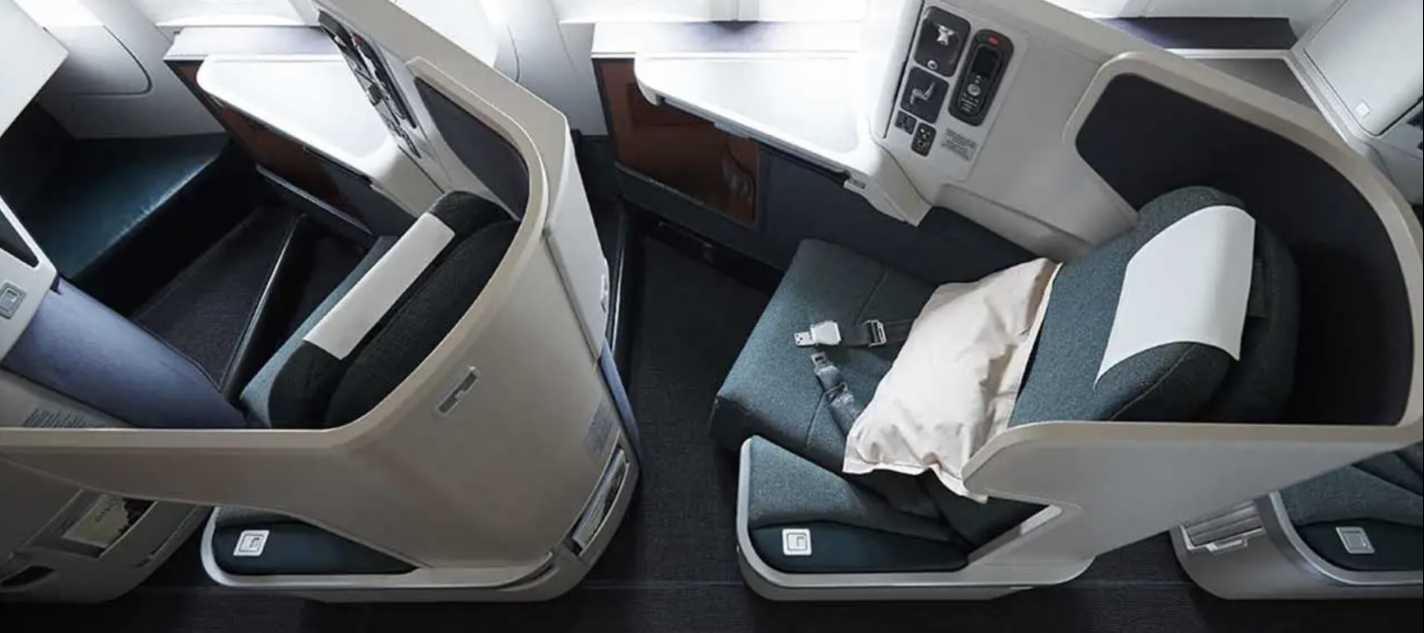 Moving Up: Understanding the Costs and Strategies to Upgrade to Business Class
Traveling can often be a stressful and draining experience, but it doesn't always have to be. The solution? Business class. Offering more space to work or relax, priority boarding, and access to luxurious airport lounges, business class significantly enhances the quality of your journey.
However, the upgrade to business class can be costly. So, how much does it typically cost, and what strategies can be employed to secure that upgrade without breaking the bank? In this post, we'll explore these questions and discuss why seeking professional help might be your best bet to find an affordable business class deal.
The Cost of Upgrading to Business Class
The cost of upgrading to business class can vary wildly depending on several factors. The airline, the route, the duration of the flight, and the time of the booking can all impact the price. As a rough estimate, however, upgrading to business class can cost anywhere from a few hundred to a few thousand dollars on top of the price of an economy ticket.
There are also ways to upgrade without cash. Airlines frequently offer the option to use reward miles or points to upgrade. The exact amount of miles required will vary from airline to airline and depend on the specifics of the flight.
Finding Business Class Deals
Scoring a business class deal requires a little bit of luck, a touch of flexibility, and a lot of diligence. Here are a few strategies:
1. Book in Advance: Business class fares tend to be lower when booked well in advance. If you're planning your trip early, take the time to compare business class fares across multiple airlines.
2. Be Flexible: If you're flexible with your travel dates and times, you can often find discounted business class tickets. Flying during off-peak times, like mid-week or late at night, can yield lower fares.
3. Look for Last-Minute Upgrades: Airlines would rather have a full business class cabin than empty seats, so they often offer last-minute upgrades at discounted rates.
4. Set Flight Alerts: Use flight search on travelbusinessclass.com to set alerts for business class fares on your desired route. This way, you'll be notified when prices drop.
The Role of Travel Experts
Navigating the world of airfare deals and flight upgrades can be complex. This is where a travel expert or a travel agency can be an invaluable asset.
Travel experts have insider knowledge and access to deals that the average consumer does not. They understand the dynamics of airline pricing and know when and where to find the best deals. By working with a travel expert, you can save both time and money, and significantly boost your chances of finding an affordable business class upgrade. While upgrading to business class does come with a cost, the benefits – from the increased comfort to the superior service – can make it a worthwhile investment, especially for long-haul flights. Utilizing the strategies outlined above can help you secure a deal, but for a more assured approach, consider seeking the assistance of a travel expert. They can take the guesswork out of the equation and help turn your dream of a business class flight into a reality.