The world's top 10 best airport lounges
Choose your route wisely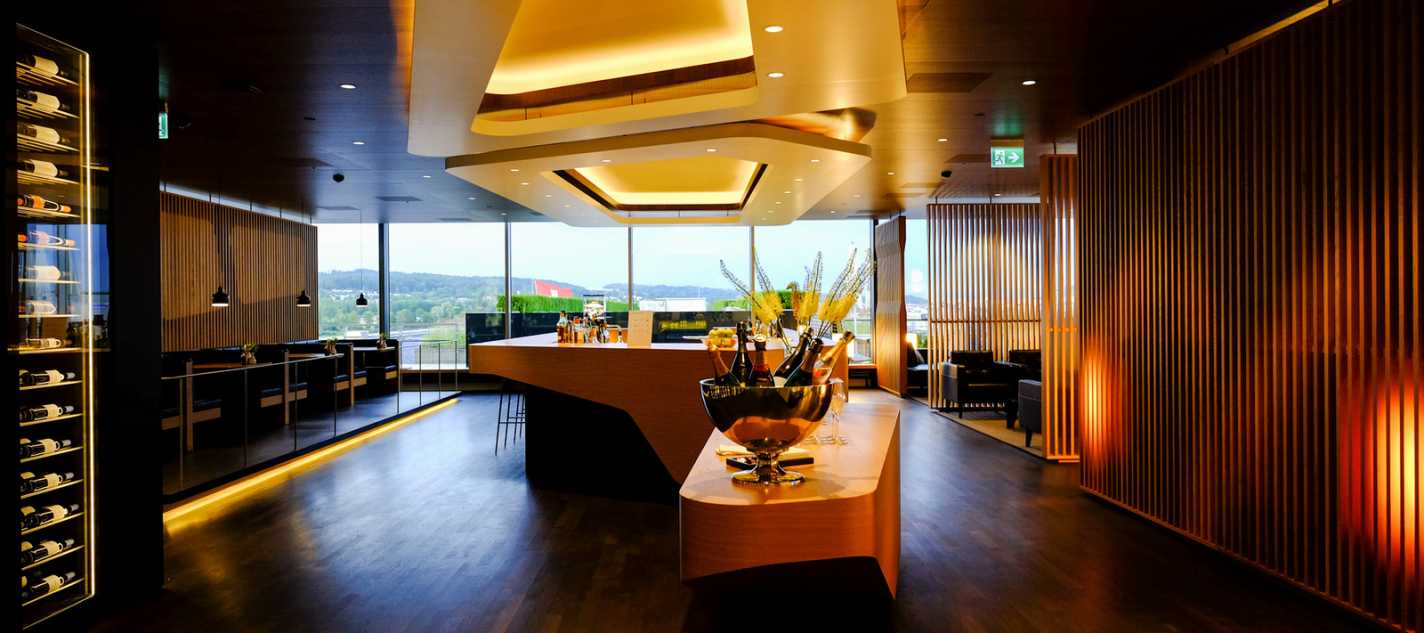 The world's top 10 best airport lounges
When flying business class with an airline you receive a range of fantastic comforts including more spacious seating, customized service, and a greater sense of peace of mind knowing your flight will be exclusive and comfortable, all extra bonuses when you purchase discounted business class tickets with travelbusinessclass.com.
However, any seasoned travelers know that the airport is the start of any journey, and by flying on one of travelbusinessclass.com discounted business class tickets you will have access to some of the most exclusive and luxurious airport lounges in the world.
So, to help inspire you for your next discerning journey we have listed a ranking of the top 10 best airport lounges across the globe, as well as the fantastic services you can expect!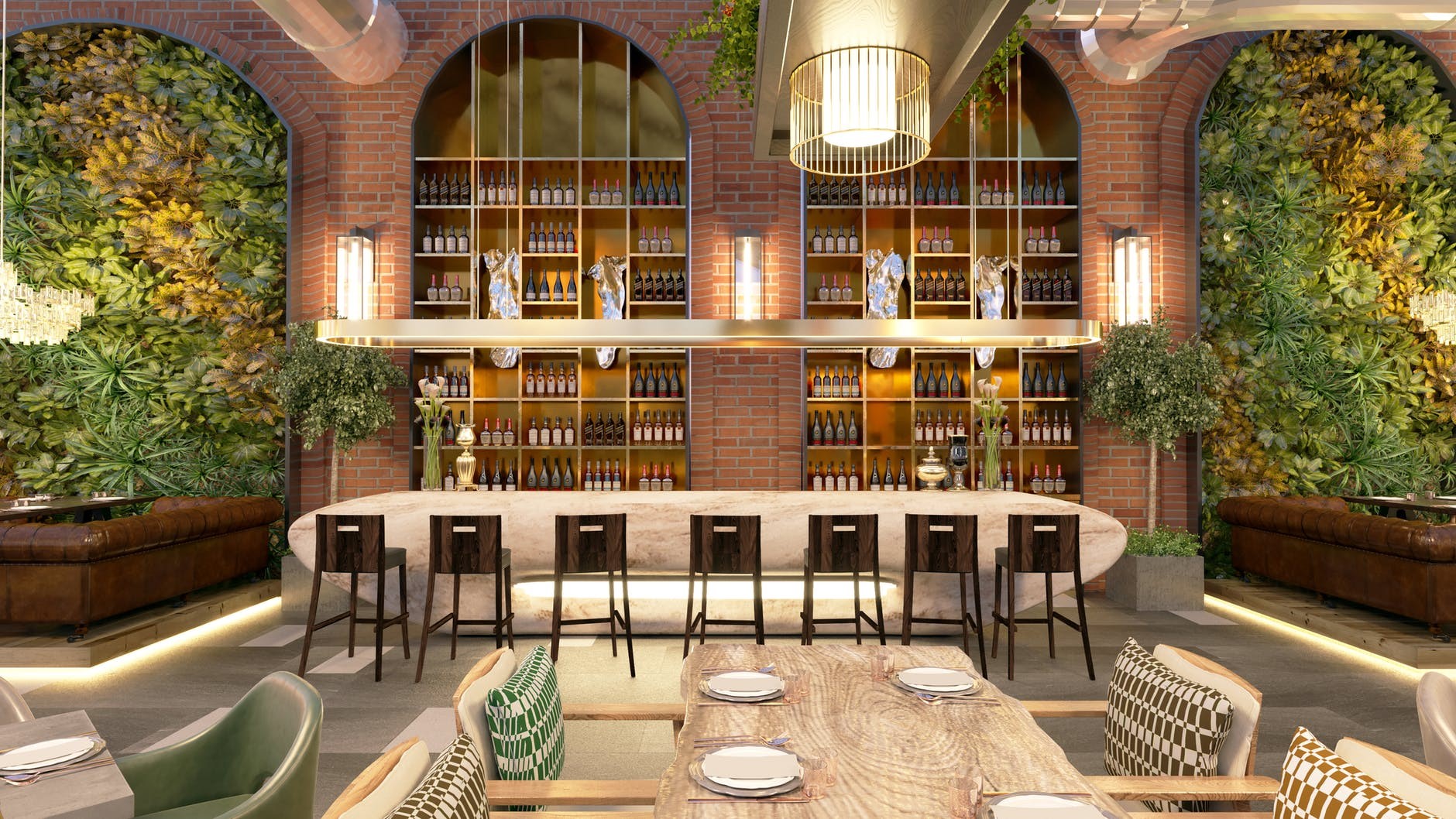 The British Airways Galleries Lounge, Heathrow Airport, London
With a design that uses floor-to-ceiling windows to encourage natural lighting and a spacious layout, the Galleries lounge is one of the most comfortable and well-catered business class lounges out of all six of London's major airports.
The Galleries lounge has a buffet selection available with hot and cold entrees, as well as a soup bar and deluxe coffee station that provides the perfect Cappuccino to start your early morning trip. Business-class patrons can also enjoy a broad selection of wines, beers, and spirits that are prepared by trained master mixologists and their cocktail selection offers the perfect accompaniment with a meal before you fly.
The Galleries lounge features an onsite Elemis Travel Spa which provides business-class flyers with complementary treatments before you fly, helping to break up your journey and have you feeling relaxed and rejuvenated before you even board the plane.
Business-class flyers can expect personal concierge services at the lounge as well as a quick walk and speedy access to the boarding area, meaning you won't have to take a 20-minute walk across Heathrow before you board your plane.
With great amenities and a passion for excellence, the Galleries lounge is by far one of the best airport lounges in the entire United Kingdom.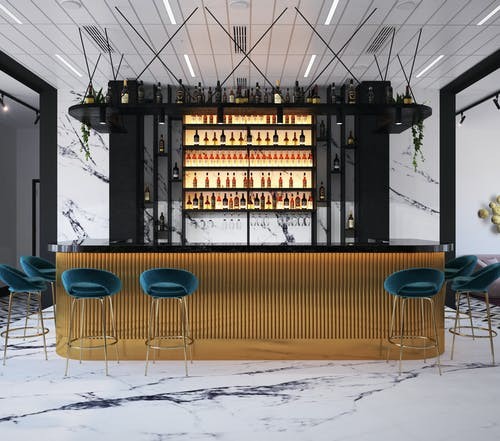 Etihad Airways Premium Lounge, Abu Dhabi International, Abu Dhabi
With a white and chic decor more commonly found at boutique hotels, the Etihad Airways Premium lounge is one of the most luxurious airport lounges in the world for a plethora of reasons. On arrival, you will be greeted by friendly Etihad staff who will help to check you in and present the many services available at this impressive airport lounge.
This lounge includes not only several rooms for relaxing but also comes fully equipped with a variety of buffet food stations that serve hot and cold entrees and meals throughout the day as well as countless coffee stations and bars which serve delicious Lattes and designer cocktails.
Lounge guests are entitled to complimentary 15-minute spa treatments at the Sixth Sense spa within the lounge and if you're hoping to enjoy a truly luxurious pre-flight ritual make sure to stop by the Champagne bar and cigar lounge.
For those looking for a more practical location to reset before flying, the Etihad Premium Lounge comes with shower rooms and workstations as well as a children's play area which is staffed by qualified nannies, making this a great lounge for traveling businessmen and families alike!
Etihad provides luxury flying and their airport lounge is no different, with a company ideology that says "think comfort" you can rest assured that you will enjoy an impressive pre-flight lounge experience.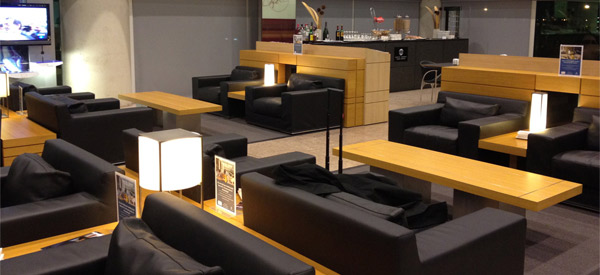 Singapore Airlines SilverKris Lounge, Changi Airport, Singapore
The main business class lounge for Singapore Airlines, the SilverKris lounge is one of the largest airport lounges in the world and has a theme that focuses on a home away from home design. Consisting of one large space which is broken up into different spaces for dining, drinking, relaxing, and socializing the SilverKris lounge has everything you could ever need.
There is a massive buffet available for business class flyers and it offers a great selection of culinary specialties including pasta, curries, dim sums, soups, and Singaporean favorites. You can also find a selection of salad, sushi, noodle, and coffee stations throughout the lounge as well as chillers where guests can help themselves to beers or soft drinks.
There is a variety of bars with great drink selections spread around the lounge and business class flyers can make use of shower rooms and workstations if they are midway through a long-haul journey.
The SilverKris lounge creates a practical and luxurious space for business class flyers to enjoy a premium airport lounge experience.
Swiss Air First Class Lounge, Zurich International, Zurich
A spacious and modern designed airport lounge that has won multiple awards, The Swiss Air first class lounge has floor-to-ceiling windows and uses a mix of wooden panels and partitions with leather seats and high ceilings to give the lounge a modern and roomy feel.
Guests can enjoy fine dining with a fantastic tarmac view from an A La Carte menu that is prepared by world-class chefs or can take advantage of a luxury champagne bar with a terrace that provides great views of the surrounding area.
Passengers can also make use of day rooms with showers if they are hoping to freshen up before a flight and there is also a variety of washrooms in the main lounge.
The great facilities, as well as the stunning design and dining options, make it clear why the Swiss Air first class lounge received the Skytrax award for the World's Best First-Class Lounge in 2019 and it is by no means any less spectacular today.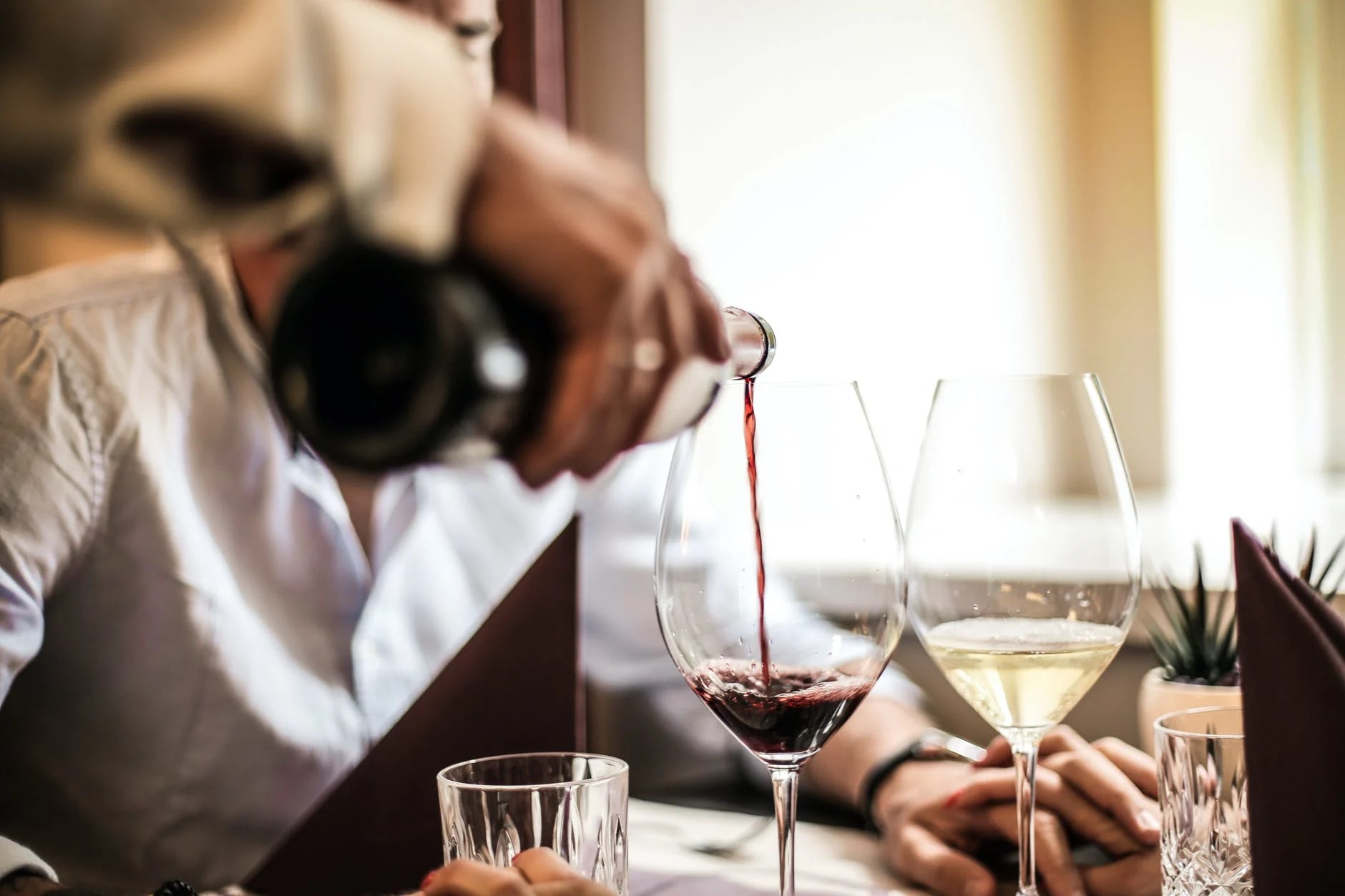 The Virgin Atlantic Clubhouse, JFK Airport, New York
A lounge designed using a mix of architectural styles including British Elegance and New York Art Deco, the Virgin Atlantic Clubhouse is a massive lounge with tasteful furnishings and soothing lighting that contains a mix of relaxation spaces and entertainment zones.
Business-class passengers can enjoy a complimentary A La carte menu that is designed and prepared by Michelin starred chefs and features tapas-style meals, flame-grilled steaks, and the famous Virgin Clubhouse burger. The lounge also has a bar with a great selection of spirits, wines, and beers that can be paired with your meal.
Lounge guests can check in to the renowned Clubhouse Spa for a complementary treatment or if you are in a playful mood you can visit the entertainment zone which features pool tables, sports broadcasts, and more.
The Clubhouse combines a perfect mix of comfort and entertainment to create a premium airport lounge experience that will impress any frequent flyer.
Cathay Pacific The Pier First Class Lounge, HKG International, Hong Kong
The Pier at Hong Kong International is a first-class lounge with a focus on tranquility that is easy to notice thanks to its sleek design, dark wood furnishings, and open floor-to-ceiling windows which help create a soothing ambiance throughout.
Guests can enjoy a range of facilities including two dining areas, one of which serves an award-winning international menu with classic Asian dishes as the highlight, or if you fancy a more laid-back eating experience you can find a great hot and cold buffet selection in the lounges "Pantry" area. Take advantage of the fantastic selection available at the bar and enjoy a cocktail provided in an elegant and luxurious surrounding.
Working passengers can make use of the Bureau area which offers 6 private office suits with Apple Mac computers, secluded spacing, and high-speed internet access, meaning you can stay productive throughout.
Passengers with a little more luxury time can take advantage of a complimentary massage at the Pier lounges wellness suite or use the lounges shower rooms so you can feel refreshed and ready for your flight.
The Pier is built with a focus on providing a calming space and it certainly achieves this with both its design and fantastic facilities, creating one of the most tranquil airport lounges in the world.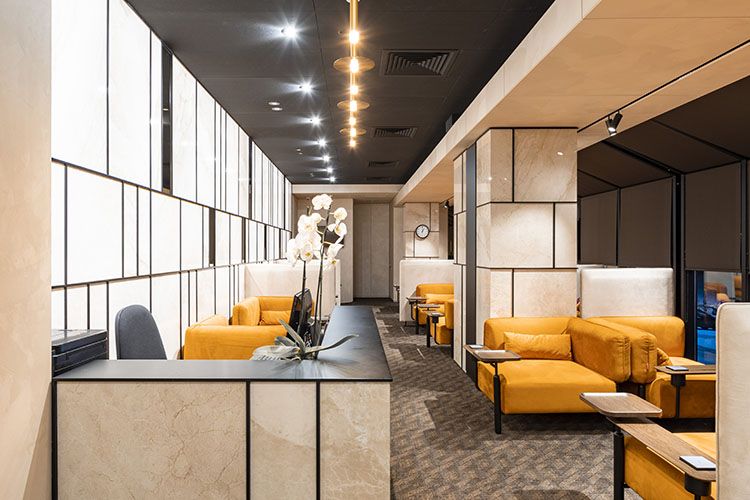 Lufthansa First Class Lounge, Frankfurt Airport, Frankfurt
One of the most elegant airport lounges in all of Europe, the Lufthansa first class lounge is a large and elegant space with an array of comfortable seating arrangements and a fantastic list of facilities that help you to unwind before your flight.
Your journey with Lufthansa begins with a personal assistant collecting you from the reception area and completing all your check-in and travel requirements for you, a great personal touch before you even arrive in the lounge.
The Lufthansa first class lounge has a great range of facilities for passengers including a dining area that serves both buffet and A La Carte cuisine from award-winning chefs and you can also take advantage of a fantastic bar with a great selection of German beers and over 130 different types of premium whiskey. Once you are done with your fine dining experience you can retire to the Cigar lounge to enjoy luxurious comfort before you fly.
Other features include two quiet rooms with day beds for guests looking to get some rest during a long layover or four shower rooms that allow passengers the opportunity to freshen up before takeoff. Travelers can also make use of a fantastic wellness spa with complementary treatments to ensure you feel relaxed and ready for your journey.
With elegant designs and a wealth of facilities, it is easy to see why the Lufthansa first class lounge at Frankfurt is considered one of the most luxurious lounges in Europe.
Turkish Airlines Business Lounge, Istanbul Airport, Istanbul
An exceptional business class lounge with a range of facilities for passengers, the main lounge area is spacious and includes a museum as part of its design.
You will never lack for entertainment when visiting the Turkish Airlines business class lounge and guests can find an entertainment zone with console gaming, a state-of-the-art golf simulator, cinema, and a pool room.
The buffet area and restaurant provide guests with a host of cuisine choices including a range of international meals as well as some classic Turkish dishes and there is also a bar with a great selection of beer and wines for guests.
You can also make use of private resting and showering areas if you are hoping to refresh before you fly or head over to the lounge spa for a relaxing treatment.
The Istanbul business class lounge has a fantastic mix of elegant design as well as a fantastic range of entertainment facilities which help to define it as a top-tier business class lounge.
Air France Business Class Lounge, Charles De Gaulle Airport, Paris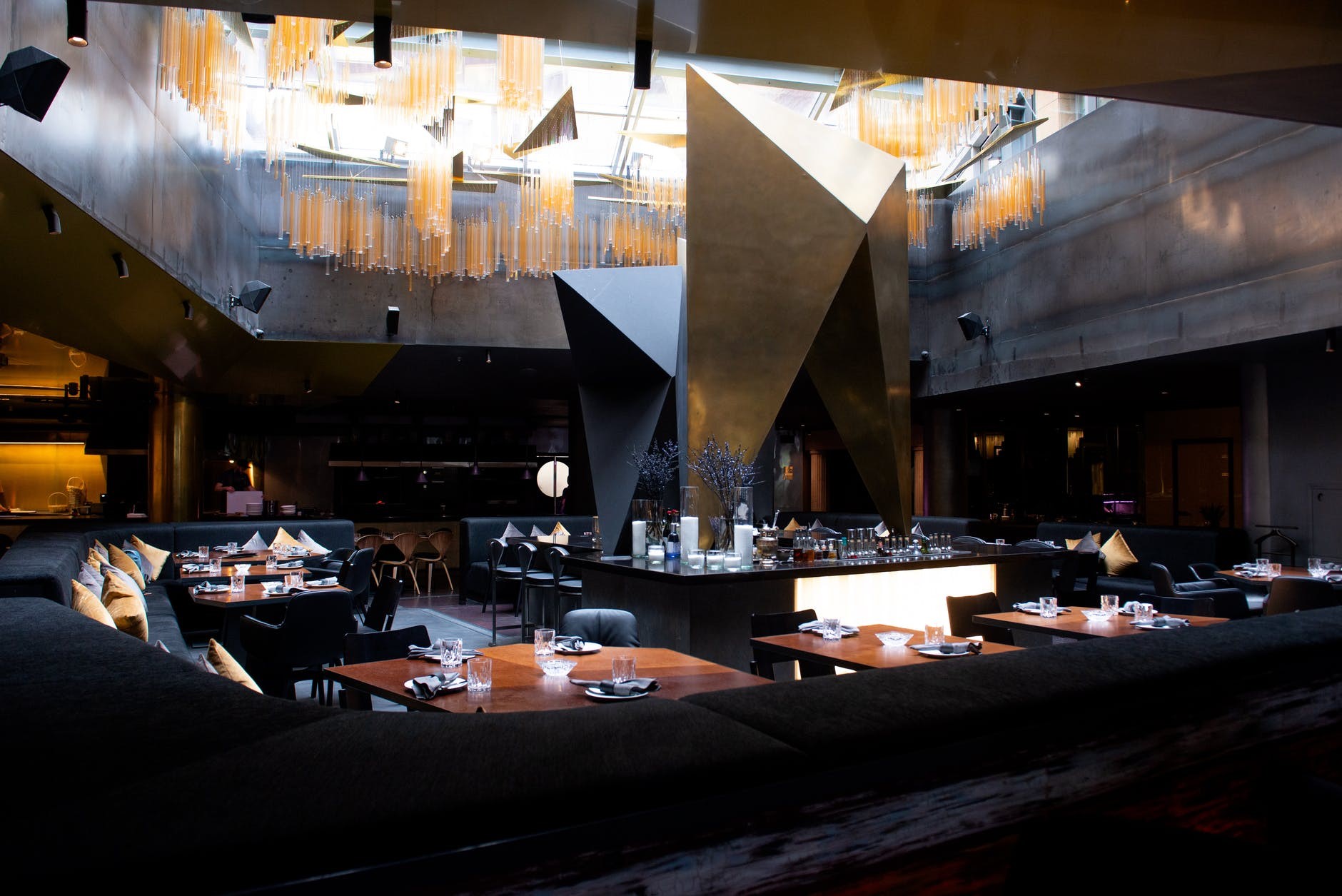 With a large open plan space filled with chic and modern seating arrangements that allow for quiet and social working space, the Air France Business Lounge strikes an elegant balance between comfort and creativity.
The heart of the lounge is a beautiful bar known as Le Balcon which serves cocktails every night designed by a master mixologist from the Hotel Lancaster, as well as two buffet areas that offer a selection of bistro-style hot and cold dishes. You can also find an open kitchen in the lounge where a chef will prepare a gourmet dish before your very eyes.
The Air France Business Class Lounge includes an extensive wellness area with a selection of relaxation focused mini suites, a spa with treatment rooms, large luxury showers, and two private saunas as well as a detox bar offering organic teas for visitors.
Other facilities at this business class lounge include a kid's corner, press kiosks, shopping display cabinets, and a concierge desk where you can get assistance with flight details.
The massive range of wellness and assistance facilities makes this one of the most deluxe and exclusive business class lounges in the world.
Al Mourjan Business Class Lounge, Hamad International, Doha
By far the best business class lounge in the world, the Al Mourjan lounge combines stunning design with exceptional service throughout. The lounge is a massive room with a high ceiling and a central platform that features comfortable seating, a small garden, and two self-service bars.
There are two dining areas in the lounge and both feature extensive buffet spreads of hot and cold dishes as well as a bar with a great cocktail menu and some fantastic views of the lounge's mezzanine floor.
There are several rooms around the lounge which include a variety of features such as a shower room for refreshments, a games room with a high-tech Formula 1 simulator, a children's play area, and a quiet room that is perfect for working or unwinding.
The business class lounge at Hamad is not just the most visually stunning airport lounge in the world, its fantastic range of entertainment and fine dining cuisine makes it the perfect place to enjoy your pre-flight downtime.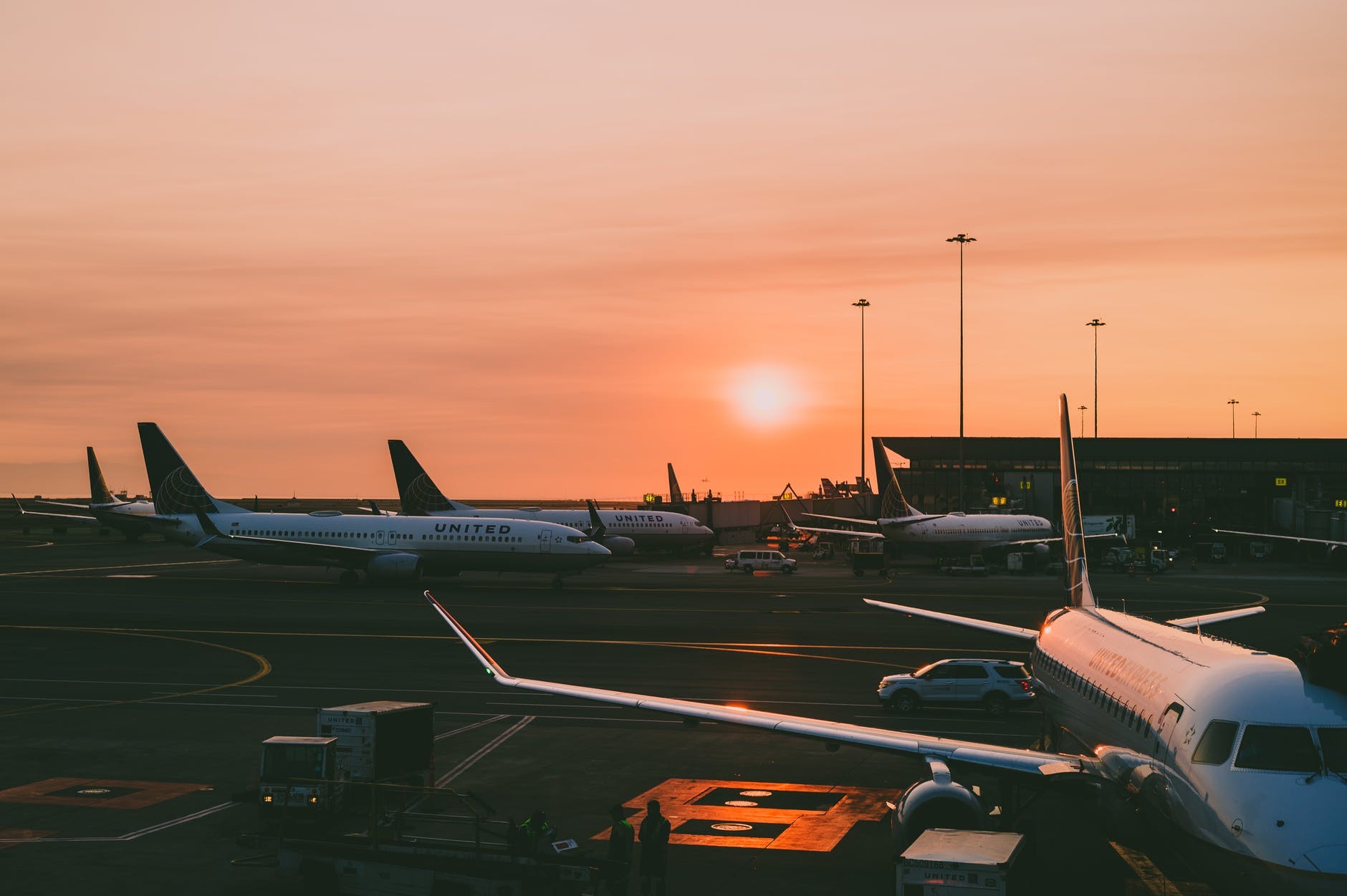 No matter where you hope to fly in the world you will have access to some of the best airport lounges available when you buy a discounted business class ticket from travelbusinessclass.com and you can enjoy peace of mind that you will experience premium comfort throughout your journey.