The Future of Business Class: Trends to Watch Out For
Emerging Trends in Business Class Travel: Luxury, Innovation, and Affordability on the Horizon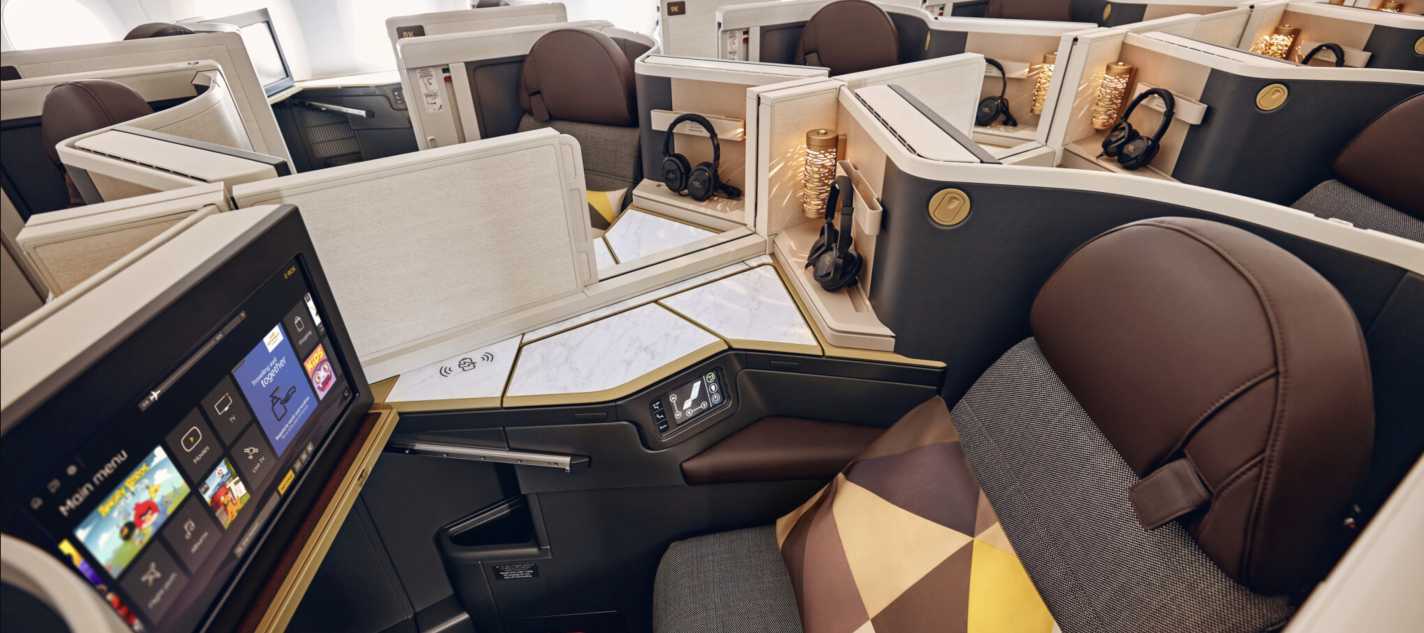 The airline industry is in a state of constant evolution, with carriers striving to offer the best experience to their passengers. For those who relish comfort and luxury, business class flights are the epitome of in-flight indulgence. However, finding the best business class deals can be a challenge. Companies like TravelBusinessClass.com have been instrumental in streamlining this process, ensuring passengers can secure cheap business class flights without compromising on quality. Today, we're going to explore the exciting future of business class travel, highlighting the trends we can expect from business class airlines and how they will transform your travel experiences.
#The Luxury of Space: New Cabin Layouts
One of the notable trends is the introduction of innovative cabin layouts. Business class airlines are investing in design strategies that maximize space, offering passengers a more private and roomier experience. We can expect to see cabins with fewer seats but more room for each passenger, resulting in a personalized, private jet-like ambiance.
#Gourmet Dining Above the Clouds
Airlines are taking in-flight dining to new heights. Business class flights have always offered a better dining experience, but the future holds even more promise. Airlines are partnering with Michelin-starred chefs to create gourmet meals, served with premium wines. In-flight meals are set to become an elaborate, multi-course dining experience that rivals high-end restaurants on the ground.
#Innovative In-Flight Entertainment Systems
Business class airlines are focusing on upgrading their in-flight entertainment systems. From larger screens to VR technology, in-flight entertainment in the future will be more interactive and personalized. Passengers will be able to stream content from their devices, engage in multiplayer games, or even attend live concerts and sports events virtually. The aim is to create a tailored entertainment environment for every passenger.
#Focus on Wellness
The future of business class flights sees a shift towards wellness. Airlines are incorporating elements like mood lighting, noise-canceling features, air purification systems, and even in-flight exercise routines to enhance passenger well-being. Some airlines are looking to offer spa-like amenities, including massage seats and wellness menus, designed to reduce the stress of travel and help passengers arrive at their destination refreshed.
#Transformative Bedding
Sleeping comfortably on a plane is a luxury, and business class airlines are constantly innovating to offer the perfect sleep environment. From lie-flat seats to cocoon-like suites, airlines are collaborating with luxury bedding brands to provide premium sleep amenities. Passengers can look forward to plush duvets, memory foam mattresses, and a variety of pillow options for optimal comfort.
#Digital Integration
As the world becomes more connected, so do our flights. Future business class flights will see more digital integration, with airlines developing apps that offer a range of services. From selecting your meal before the flight to staying updated on flight status and baggage information, these digital services aim to make travel seamless and hassle-free.
#Finding the Best Business Class Deals with TravelBusinessClass.com
While these exciting changes are on the horizon, the desire to secure the best business class deals remains constant. That's where TravelBusinessClass.com steps in. They simplify the process of finding cheap business class flights, ensuring passengers can enjoy luxury travel at the best prices.
With a vast network of airlines and an expert team, TravelBusinessClass.com offers exclusive deals and discounts on business class flights. Their search engine allows users to compare prices and find the cheapest business class airlines quickly. By handling everything from booking to post-flight support, they offer a seamless travel experience to their customers.
The future of business class flights is exciting, with airlines investing in luxurious amenities, cutting-edge technology, and wellness-centric features. As they evolve, it's crucial for passengers to find the best business class deals and enjoy these innovations without breaking the bank. Platforms like TravelBusinessClass.com are invaluable in this context, making the process of securing affordable luxury flights easy and efficient.
So, the next time you plan your trip, keep an eye on these emerging trends. Business class travel is set to become more opulent and personalized, promising a journey that's as memorable as the destination itself. Let the future of business class travel usher in a new era of flying, where luxury, comfort, and innovation soar high above the clouds.