The Evolution of Business Class: A Journey Through Time
The Evolution of Business Class: A Journey Through Time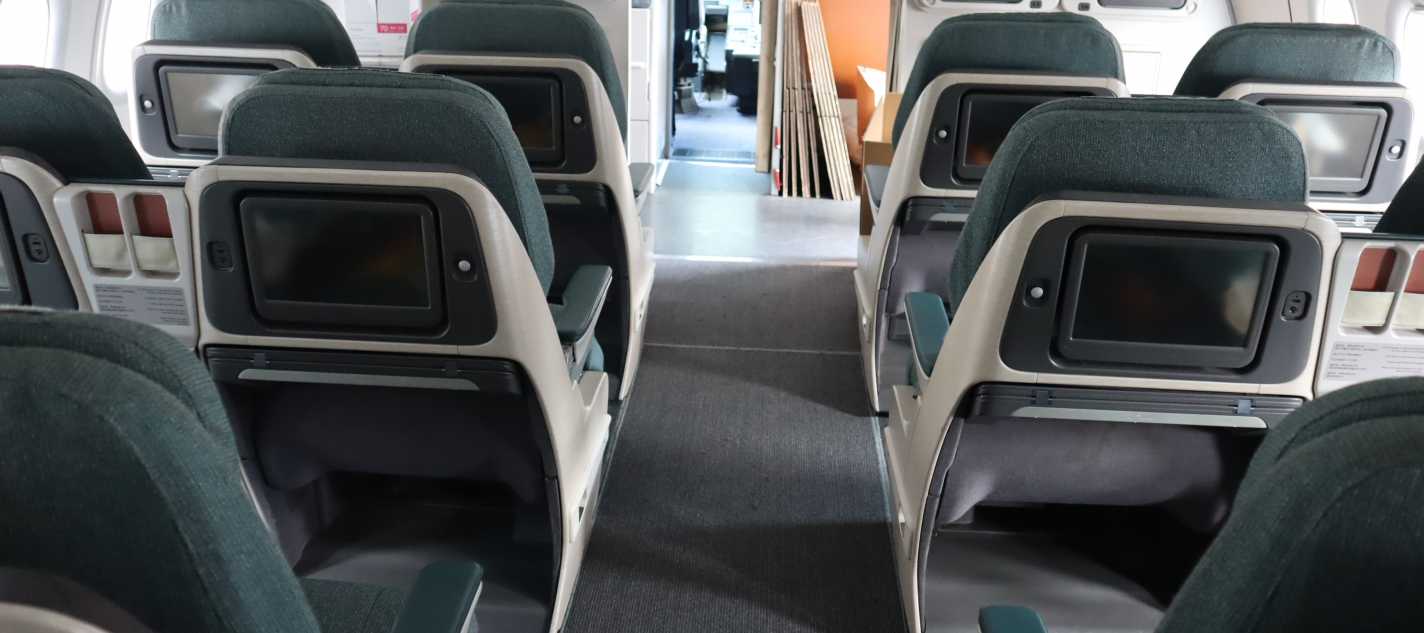 Have you ever wondered about the evolution of business class in the airline industry? How did the concept of 'Business Class' evolve from a mere thought to the opulent comfort and exclusivity we relish today? This blog will take you on a journey through time, tracing the fascinating history of business class, its significance, and its continued evolution to meet the changing needs and expectations of business travelers.
1. The Birth of Business Class
The early days of aviation were characterized by basic functionality, with comfort being a secondary consideration. However, as the industry grew, so did the desire for more passenger comfort, specifically for business travelers. Until the late 1970s, air travel was primarily divided into two categories: Economy and First-Class.
The term "Business Class" was first coined by Qantas in 1979, marking a revolution in air travel. This class was designed to bridge the significant gap between economy and first-class, catering to business travelers who required better services than economy but found first-class excessively expensive or luxurious.
2. The Golden Age: The 1980s and 1990s
The 1980s and 1990s were the golden age of business class. As businesses became more globalized, business travel boomed. Airlines began investing heavily in their business class, designing it to reflect exclusivity and sophistication.
It was during this period that the iconic business class features like larger seats, increased legroom, priority check-in and boarding, and access to airport lounges became standard. In-flight dining also saw an upgrade, with gourmet meals and fine wines becoming a norm.
3. The Technology Revolution
The late 1990s and early 2000s witnessed the technology revolution, which had a profound impact on business class travel. Power outlets for laptops, in-flight telephones, and later on, in-flight Wi-Fi connectivity became essential features. The integration of technology was not merely a fad; it addressed the 'always-connected' need of the modern business traveler, enabling them to work even while they were in the air.
4. The Modern Age: Luxury and Personalization
The modern age has seen business class evolve into a haven of luxury and personalization. Flat-bed seats, privacy partitions, personal entertainment systems, and direct aisle access are now standard features. Airlines have started focusing more on creating a 'personalized' experience, with customized dining options, amenity kits, and even on-board showers and bars on some carriers.
5. The Impact of COVID-19 and the Future
The COVID-19 pandemic brought about unprecedented challenges to the aviation industry. Yet, it also propelled the evolution of business class. Health and hygiene became paramount, and airlines quickly adapted by introducing touchless technology, regular deep-cleaning, and HEPA filters. Business class cabins also saw a redesign to promote social distancing.
As we move forward, sustainability is likely to play a significant role in shaping business class. From carbon offset programs to sustainable in-flight meals, airlines are actively working towards a greener future. Another exciting trend is the use of virtual reality (VR) and augmented reality (AR) to enhance in-flight entertainment.
The journey of business class is a testament to the industry's adaptability and focus on customer needs. From the basic enhancement of comfort to today's personalized luxury experience, business class continues to evolve. As we look ahead, one thing is certain: the business class of the future will continue to be a reflection of the changing world, offering more than just a comfortable seat on a plane.