Flying business class can be a luxurious experience
think about upgrading to business class and enjoy all the perks that come with it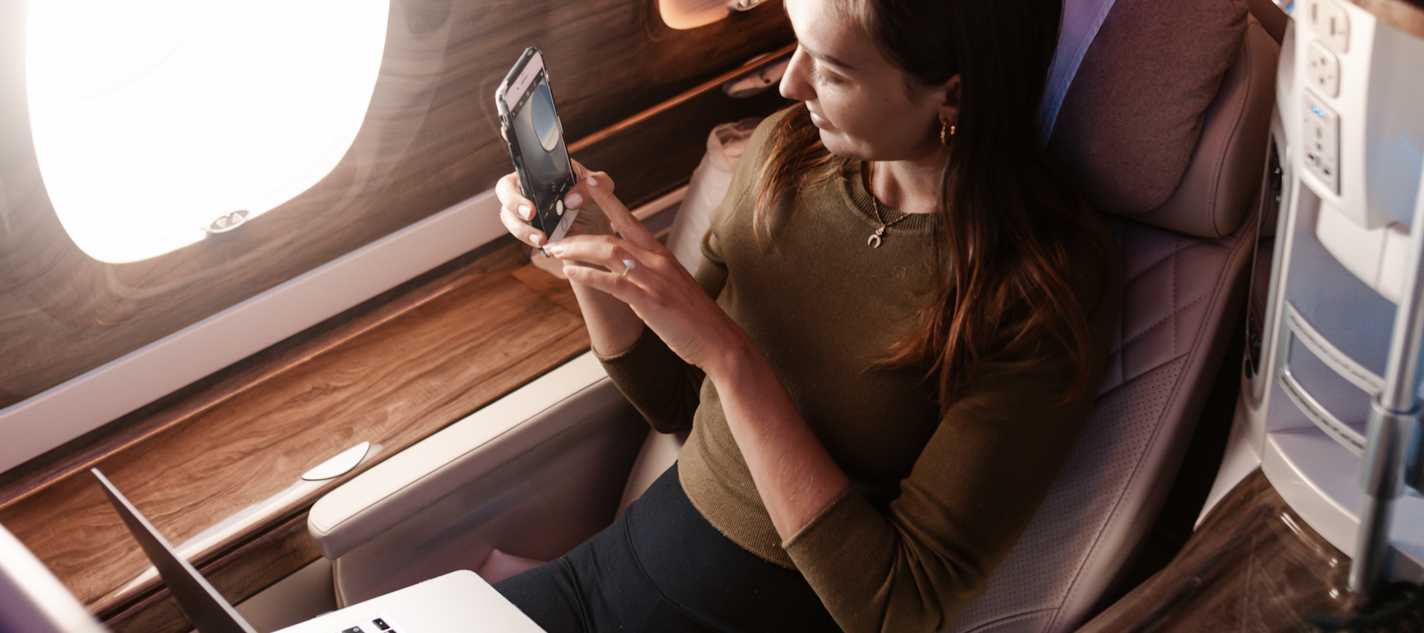 Flying business class can be a luxurious experience, offering a range of amenities and comforts to make your journey as pleasant and stress-free as possible. But is it worth the extra expense? In this blog post, we'll explore the benefits of flying business class and help you decide whether it's the right choice for your next trip.
First and foremost, flying business class allows you to relax and unwind before your flight even takes off. Many airlines offer dedicated business class lounges, where you can enjoy complimentary food and drinks, comfortable seating, and even spa treatments. This is a great way to start your trip in style, and can help you feel more refreshed and ready for your flight.
Once you're on board, the benefits of business class continue. Most airlines offer larger seats with more legroom and recline, as well as additional space for your personal belongings. Some airlines even offer fully flat beds, allowing you to get some rest and arrive at your destination feeling refreshed and ready to go.
In addition to the physical comfort, business class also offers a range of amenities to keep you entertained throughout your flight. Many airlines offer personal entertainment systems with a wide selection of movies, TV shows, and music to choose from. Some airlines also provide noise-cancelling headphones, so you can block out any unwanted distractions and focus on your entertainment.
Another major advantage of flying business class is the food and drink offerings. Many airlines offer gourmet meals prepared by top chefs, as well as a selection of fine wines and spirits. Some airlines even offer onboard bars and lounges, where you can socialize with other passengers and enjoy a cocktail or two.
Of course, all of these benefits come at a cost. Business class tickets can be significantly more expensive than economy class, and may not be worth the extra expense for everyone. However, there are ways to score a great deal on business class flights, such as booking well in advance, taking advantage of sales and promotions, and using airline miles and credit card rewards.
In conclusion, flying business class can be a luxurious and comfortable experience, offering a range of amenities and comforts to make your journey as pleasant as possible. Whether it's worth the extra expense depends on your personal preferences and budget, but for those who value comfort, convenience, and a touch of luxury, business class is definitely worth considering. So the next time you're planning a trip, think about upgrading to business class and enjoy all the perks that come with it.