Unraveling the Luxury: Exploring In-Flight Entertainment Options in Business Class
The Revolution in the Sky: Embracing Digital Entertainment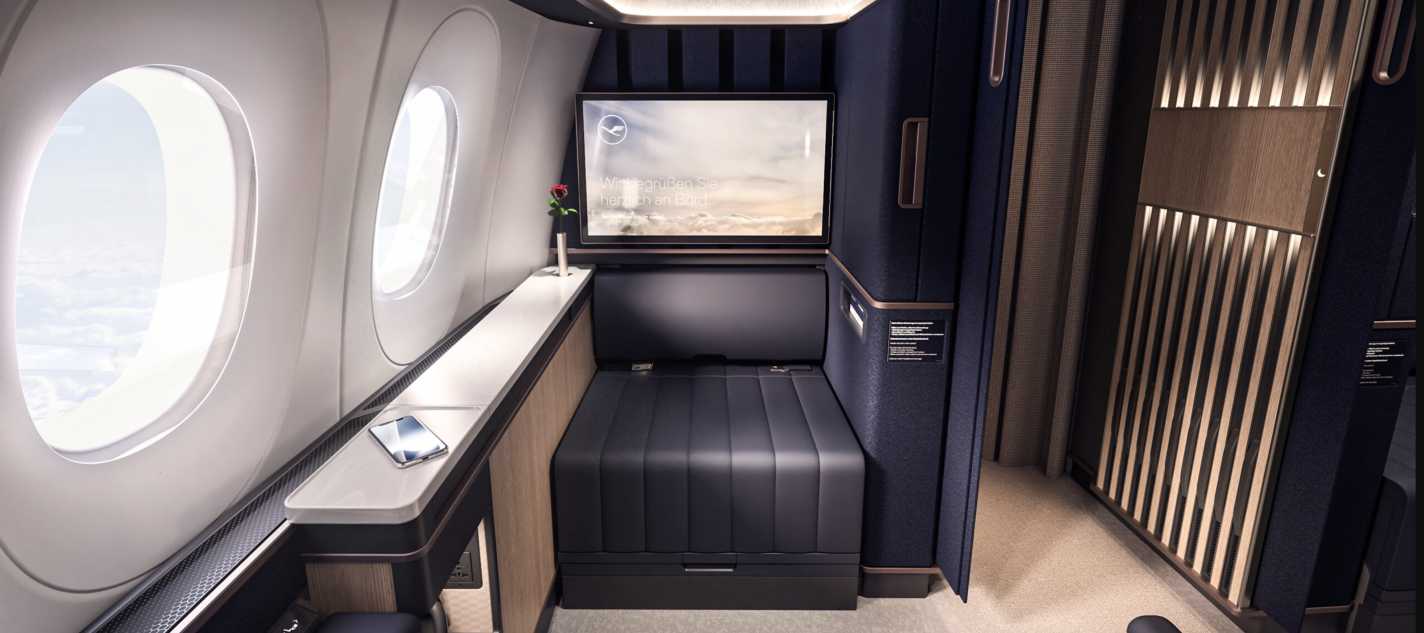 Traveling has long been associated with exploration, discovery, and experiences, but what if the journey becomes just as compelling as the destination? In an era where quality of travel is increasingly essential, airlines have substantially upped their game, particularly in Business Class. Among various aspects, in-flight entertainment has emerged as a unique selling proposition that differentiates an airline. In this article, we delve into the world of in-flight entertainment options in Business Class, exploring what's on offer, and why it's worth considering.
#The Revolution in the Sky: Embracing Digital Entertainment
In-flight entertainment has significantly evolved from the days of a single shared movie screen. Today's Business Class cabins feature sophisticated personal entertainment systems offering a range of movies, TV shows, games, and more. Thanks to advancements in technology, passengers now enjoy digital touch screens, noise-cancelling headphones, and even virtual reality experiences.
#Cinematic Experience Above the Clouds
The Business Class cabin transforms into a mini movie theater, with extensive film libraries catering to diverse preferences. From Hollywood blockbusters to international cinema, airlines curate an expansive range of genres. This diverse portfolio ensures every passenger finds something that matches their taste.
#Binge-Worthy TV Shows at 35,000 Feet
In-flight entertainment is not just about films. Airlines are paying heed to the binge-watching trend. Many airlines offer complete seasons of popular TV shows. So, whether you are a fan of 'Game of Thrones,' 'Stranger Things,' or 'The Crown,' your long-haul flight just became the perfect binge-watching opportunity.
#Get Hooked on Games
The gaming landscape has also found its way to the skies. Many airlines offer a host of video games on their in-flight entertainment systems. From classics like Tetris to popular modern-day choices like Fortnite, you can enjoy a bit of fun competition at high altitude.
#Stay Tuned: Live News and Sports
Some airlines have started broadcasting live TV, offering passengers real-time updates on news, sports, and stock markets. This feature keeps business travelers connected to the world below even while they are thousands of feet in the air.
#Enriching Documentaries and Talk Shows
For passengers seeking intellectually stimulating content, airlines include an array of documentaries and talk shows in their in-flight entertainment systems. Whether it's about exploring the cosmos or understanding geopolitical conflicts, there's plenty to keep your mind engaged.
#Musical Retreat in the Sky
If you prefer a musical escape, the in-flight audio selection is your haven. Many airlines offer a rich collection of albums, playlists, and podcasts. You can relax to classical symphonies, groove to pop hits, or get lost in thrilling audio dramas.
#Language Learning and Ted Talks
Select airlines have even started offering language learning programs and TED Talks as part of their in-flight entertainment. It's a fantastic way to utilize flight time productively and land at your destination with new knowledge.
#The Future: Augmented and Virtual Reality
The in-flight entertainment industry is set to revolutionize further with the adoption of Augmented Reality (AR) and Virtual Reality (VR). Soon, Business Class passengers may immerse themselves in virtual city tours, experience a space expedition, or attend live concerts, all from the comfort of their seats.
A journey in Business Class is no longer about reaching your destination alone. It's about embarking on an immersive entertainment voyage in the sky. The dynamic evolution of in-flight entertainment options stands testimony to airlines' unwavering commitment to improving passenger experiences. Next time you plan a trip, consider exploring the spectacular array of in-flight entertainment options. You might just discover a world of luxury and entertainment nestled within the clouds.

Traveling in Business Class is the epitome of comfort and luxury, providing unparalleled in-flight experiences and premium services. However, finding the best Business Class deals can be a time-consuming task, often laden with complexity. This is where Business Class travel agencies come into the picture. With their industry insights, connections, and efficient services, they make securing the best Business Class deals a breeze. In this article, we'll explore how travel agencies, like TravelBusinessClass.com, are transforming the way we secure premium travel experiences.
#Understanding the Role of Business Class Travel Agencies
Business Class travel agencies specialize in providing curated, luxury travel experiences. With their in-depth knowledge and extensive network within the aviation industry, these agencies help customers find the best Business Class deals quickly and effortlessly.
#Expert Knowledge and Insight
Travel agencies have access to a wealth of information about airlines, routes, and pricing strategies. They stay abreast of the latest trends and updates in the aviation industry, which allows them to offer expert advice and find the best deals for their clients. With their finger on the pulse of the industry, they can ensure customers get the most value for their money.
#Time-saving and Convenience
For busy professionals and frequent travelers, time is a valuable resource. Business Class travel agencies simplify the process of finding the best deals by doing all the legwork. With their expertise, they can sift through countless options, consider various factors, and present the most suitable and affordable Business Class deals.
#Industry Relationships and Negotiating Power
Thanks to their longstanding industry relationships, travel agencies have access to exclusive deals and offers. They can negotiate with airlines to secure discounted fares, additional benefits, and added value that may not be publicly available. These advantages can result in substantial savings for customers, making luxury travel more accessible.
#Customized Travel Experience
Every traveler has unique needs and preferences. Business Class travel agencies understand this and offer personalized services to suit each customer's specific requirements. Whether it's choosing an airline known for its superior in-flight entertainment or arranging for special dietary needs, these agencies can tailor the travel experience to perfection.
So, fasten your seatbelts, relax into your reclining chair, and let the airborne entertainment spectacle take your travel experience to a whole new level.