A Guide to Business Class Lounges Around the World: The Height of Airport Luxury
A Guide to Business Class Lounges Around the World: The Height of Airport Luxury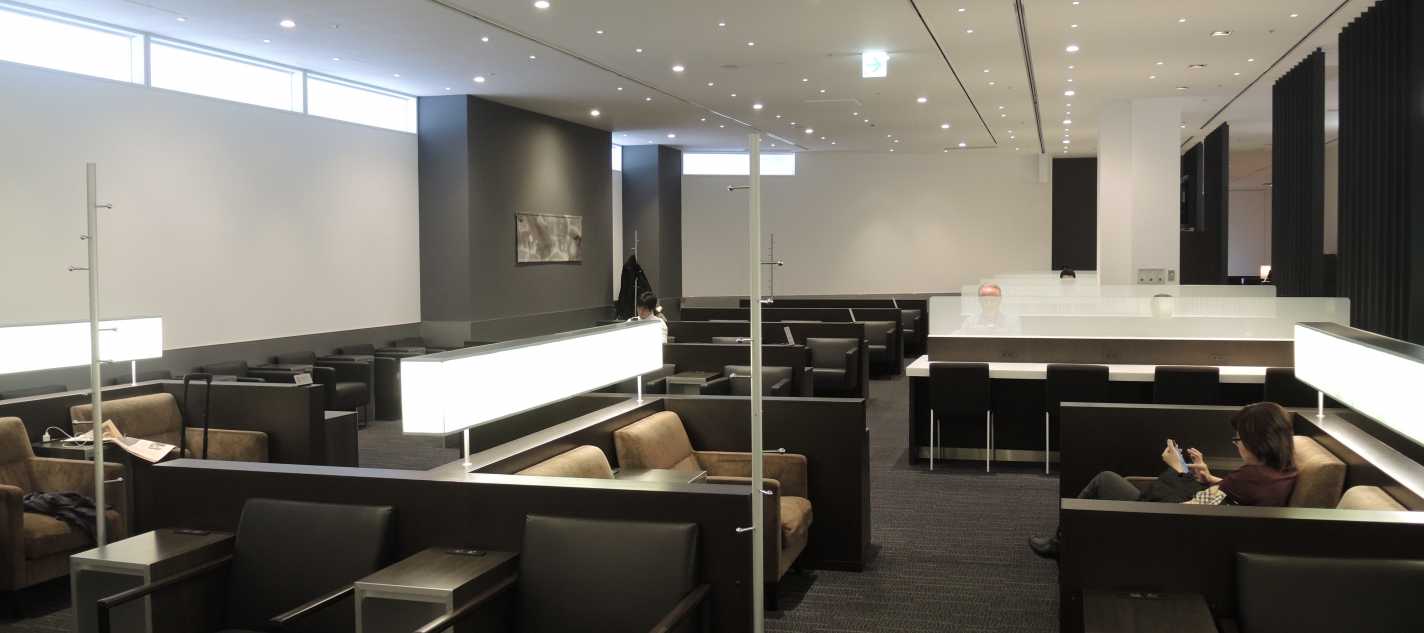 The concept of an airport lounge has undergone a dramatic transformation over the years. Once merely a quiet place to catch up on emails or unwind before a flight, business class lounges have evolved into an entirely different entity. They now promise a premium experience filled with amenities designed to pamper you before you even board your flight. This guide gives you a sneak peek into some of the world's finest business class lounges.
1. The Wing, Cathay Pacific Business Class – Hong Kong International Airport
Dubbed as one of the world's best airport lounges, The Wing by Cathay Pacific in Hong Kong offers an experience par excellence. From the extensive buffet and à la carte dining to the plush shower suites and the iconic Long Bar, this lounge sets the bar high.
2. Swiss Business Class Lounge – Zurich Airport
The Swiss Lounge offers a panoramic view of the airport and surrounding landscapes. An island bar, whiskey lounge, and a comprehensive selection of Swiss wines complement the remarkable cuisine.
3. Qantas First Class Lounge – Sydney International Airport
Known for its exceptional customer service, Qantas First Lounge has a luxurious day spa and an impressive menu crafted by celebrity chef Neil Perry. The lounge's modern design, paired with its stunning view of the Sydney skyline, is a treat for the senses.
4. Emirates Business Class Lounge – Dubai International Airport
Spread across the entire length of the airport's Terminal 3, Emirates' Business Class Lounge is truly palatial. It boasts of gourmet dining, a champagne lounge, a health spa, and even a dedicated cigar lounge.
5. Lufthansa First Class Lounge – Frankfurt Airport
Offering a chauffeur service to your plane in a luxury car, Lufthansa's First Class Lounge epitomizes opulence. The lounge offers private offices, serene relaxation rooms, top-quality dining options, and an extensive list of German and international wines.
6. Air France Business Class La Première Lounge – Charles de Gaulle Airport, Paris
Known for its exceptional culinary experience led by a Michelin-starred chef, this lounge is a haven for food lovers. It also offers private suites with day beds and personalized coat service, making it a top choice for luxury travelers.
7. Delta Business Class Sky Club – Hartsfield-Jackson Atlanta International Airport
Delta's crown jewel features modern design and Southern hospitality. With an outdoor Sky Deck, a selection of seasonal foods, and locally-sourced craft beers, it provides an experience quintessentially Atlanta.
Each of these lounges offers unique experiences and services, providing a snapshot of the culture and hospitality of their respective airlines and home countries. Access to these lounges is often a key benefit of traveling business class, but it's worth noting that entry rules can vary.
Typically, passengers flying in business or first class, as well as top-tier frequent flyer members, are granted access. However, some lounges allow access to passengers on any ticket class for a fee and navigating the opulent world of business class lounges can be both exciting and overwhelming. Understanding the entry rules, specific amenities, and the unique features of each lounge requires in-depth knowledge. But don't worry, our expert travel advisors are here to guide you.
For additional information about business class lounges, or to plan your next trip with exclusive lounge access, get in touch with our travel advisors. With their rich expertise and dedication to creating the best travel experience for you, they can provide personalized advice, answer your queries, and ensure you are fully prepared for your journey.
Remember, the luxury of your journey doesn't start when you board the plane; it begins in the business class lounge. Contact our travel advisors today, and elevate your travel experience to new heights.